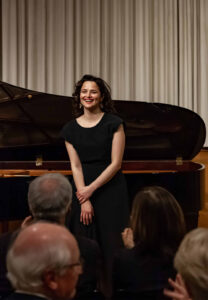 Pre-Release Talk Concert at the Konzerthaus
19.01.2023
Dora Deliyska and Christoph Wellner, editor-in-chief of Radio Klassik Stephansdom and musicologist talk about the concept and the genesis of "études & préludes"
© Alexander Bogdan Thompson
Dora Deliyska appointed
artist in Residence
for the Season 2021/2022
in State Opera Plovdiv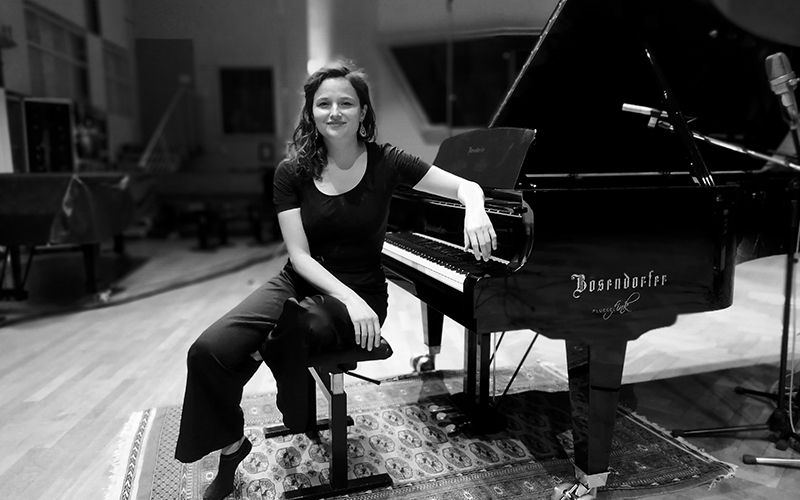 Dora Deliyska
to record in
Teldex Studio, Berlin
© Daniel Waldhecker | Kobalt Productions GmbH
Daniel Hope
and Dora Deliyska
bei Europe@home
for ARTE TV
26.02.2021  |  19:00 Uhr
Live-Stream auf ARTE TV
Die Pianistin Dora Deliyska ist zu Gast bei "Europe@Home" auf Arte TV und präsentiert die musikalische Vielfalt ihres Heimatlandes Bulgarien. Sie spielt auch Stücke aus ihrer letzten CD "Alles Walzer, einmal anders!" und somit zeigt sie ihre enge Verbindung zu der Wiener Klangtradition.
More
Dora Deliyska
Artist's biography
In recent years, Dora Deliyska has established herself not only as one of the leading, but also most versatile and interesting pianists of the present day. Her self-developed artistic projects have their own dramaturgy and cast a new and unique perspective on piano literature and the art of interpretation.
Through years of concert performances as well as audio and video recordings, Dora Deliyska has garnered international critical and audience acclaim. Her extensive repertoire ranges from Bach to Ligeti. She creates a connection between sensitive piano interpretation, precise virtuosity and well-founded musicological debate.

Dora Deliyska is a Bösendorfer Artist.
More
Press-Kit